Vanhamel: "We must not be afraid"
WEDNESDAY, 11 SEPTEMBER 2019, 11:57 - SJonas35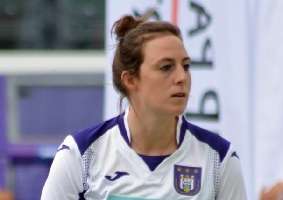 INTERVIEWS Next thursday, the purple female players will challenge BIIK-Kazygurt in the Women's Champions League. Charlotte Tison believes that their opponent has experience in this competition but that Anderlecht has a good team and a home win can be considered.


Britt Vanhamel adds that Anderlecht should not be afraid of their opponent, the girls will have to play their game with their qualities. The pressure rises a notch with the approach of the game and that's quite new, told Tison.
Le motivation est à son maximum, assure Charlotte Tison, they want to show themselves in this international cup. Britt Vanhamel concludes by saying it's a dream to play this competition and that it will help them to improve.
Source: La Dernière Heure (Aurélie Herman)

anderlecht-online forum