"City is in my heart, Anderlecht is in my blood"
THURSDAY, 12 SEPTEMBER 2019, 14:50 - lajoya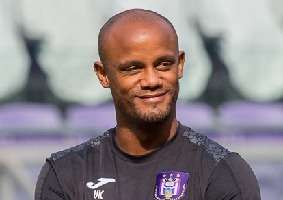 INTERVIEWS 50,000 people showed up yesterday for the 'Vincent Kompany Testimonial', more than expected. Everything shows that Kompany was more than just a Manchester City player. And that feeling is mutual: "City is in my heart, Anderlecht is in my blood," said the Red Devil.


"I am a fan of Manchester City, the club. I am not saying goodbye and I am not making big statements. I am here as an ex-player and as a fan," says Kompany, "I have been at Anderlecht for 15 years and 11 years at City. Both clubs are very dear to me. "

Future

Kompany did not want to say too much about his future, as he said earlier, he does not want to "make any major statements". "I still want to enjoy the moments as a player. You can't just let that go. I enjoy training and having fun with the youngsters on the field. I rarely give up anything unless I feel it is over. I is now in a position that I enjoy and that I teach a lot. I will not just change that. "

Red Devils

Kompany had to let the past international matches pass him by due to an injury, but he still wants to be there at the European Championship next year. "The Euro 2020 is another goal, the 2022 World Cup? I don't know yet, we'll see when the time comes."


Source: © Internal source
anderlecht-online forum