Anderlecht wants to buy Chadli
SUNDAY, 13 OCTOBER 2019, 18:13 - SJonas35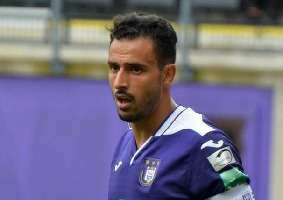 TRANSFERS Nacer Chadli - undoubtedly - is a hit since his arrival in Anderlecht, even though the Red Devil is probably not quite at the top of his physical. Het Laatste Nieuws reports that RSC Anderlecht wants to take action to turn the rental period into a definitive purchase.

Sporting manager Michael Verschueren already talked to the Monaco board this week and was honest about the purchase of Chadli. Monaco would rather wait and see how the market value of Chadli evolves. Without bad luck, Chadli is in the squad selection of the Red Devils for the European Championship. Anderlecht don't want to wait for that. Chadli's market value is now estimated at 8 million euros, which is still feasible for Purple White, but that price should not go up much more.

Chadli's wages in Monaco would be one of the reasons why his club would be willing to let the Red Devil go. Chadli's wage is supposed to be comparable to that of Kompany and Trebel at Anderlecht (3 million euros per year), but people would be willing to make an effort so that he would not have to give up much on a definitive arrival to Anderlecht. Chadli has still a contract until 2021 in the principality and a future there seems unlikely.

Chadli itself would not be reluctant to stay longer. He feels home and he enjoys working with Kompany.


Source: Het Laatste Nieuws

anderlecht-online forum