"The ranking says enough"
FRIDAY, 18 OCTOBER 2019, 09:11 - lajoya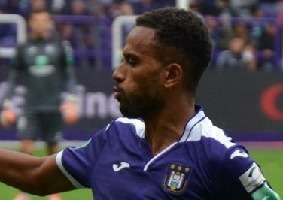 INTERVIEWS Miro Jaganjac is by no means satisfied with the missed transfer of his player Isaac Kiese Thelin to Copenhagen. With few words, Jaganjac makes it clear that Anderlecht is being poorly led: "Just look at their position in the ranking."


The agent does have favorable words for Frank Arnesen. "Arnesen did a fantastic job, but the problem is that they didn't listen to him at Anderlecht. Now you can just look at the ranking and see how well Anderlecht are doing. It's no coincidence"

Kiese Theln was very close to a transfer to Copenhagen, but was eventually not allowed to leave RSC Anderlecht, when they had missed out on Diagne: "Everything was done, even the plane tickets and then Isaac was suddenly not allowed to leave."

The agent is looking for another club for his player.


Source: HLN (PJC)

anderlecht-online forum