"Nasri out for 6 to 8 weeks, we look at the situation of Kompany week
FRIDAY, 18 OCTOBER 2019, 15:09 - lajoya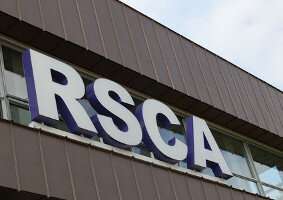 INJURIES Frank Vercauteren did not have good news about the injuries of Vincent Kompany and Samir Nasri during his press conference. Nasri will be out for six to eight weeks, Vercauteren reported. On a return from Kompany he did not set a deadline. "But he must be completely fit."


"There is no point in speeding up the process," Vercauteren said about Kompany's injury. "We look at it week by week. He must be completely ready."

Vercauteren will not be able to count on Samir Nasri in the coming weeks. "It is said that Nasri is unavailable for six to eight weeks. That is inconvenient. He needs training and playing. Now, his progression is stopped again."

Vercauteren missed a lot of players in the last week and a half due to the international matches. "Some only came back yesterday or had to recover. So they only have two days in view of the match against STVV. The real preparation for that match only starts today. It was also awaiting how some injuries and illnesses (Didilllon, Vlap ) have evolved during the last few days . "


Source: © Internal source
anderlecht-online forum