"Very enthusiastic about the chance I get at Anderlecht"
MONDAY, 9 DECEMBER 2019, 18:23 - lajoya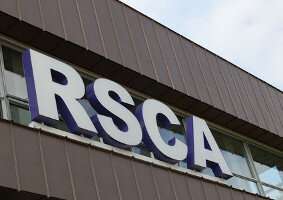 TRANSFERS New player Amir Murillo had a few words for the supporters and about his transfer on the official RSC Anderlecht website. The Panamanian is certainly very enthusiastic about his transfer and hopes to make the fans happy.


"I am very enthusiastic about the opportunity I get at Anderlecht. This is a club with a rich history, which may now go through a difficult period, but I came here to help the team. As an international and in the MLS I already gained a lot of experience. Now I want to work incredibly hard here to be able to take the next steps in my career. I look forward to playing in this stadium after New Year. RSCA has fantastic fans, I heard from Sacha. I hope to make them happy. "


Source: © Internal source
anderlecht-online forum