Agent claims "a lot of Belgian interest in Musona"
WEDNESDAY, 8 JANUARY 2020, 10:33 - lajoya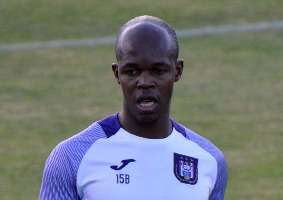 TRANSFERS It is waiting for Knowledge Musona to leave Anderlecht. In recent days and months the striker is linked to various South African clubs, but according to his manager Mike Makaab there is also a lot of interest from Belgian clubs.


"This month I am traveling to Belgium and am discussing the future of Knowledge with Anderlecht," says Makaab at Soccer Laduma, which claims to be South Africa's largest football medium. "Knowledge must play. We are going to look for a way to get him away from Anderlecht so that he can do that."

In recent days, Musona has been explicitly linked to Mamelodi Sundows, the number two from South Africa. But according to his manager, a return to South Africa is not the only possible solution. "There is a lot of interest from Belgian clubs," Makaab claims. "Everything will depend on Anderlecht. We want him to leave, but Knowledge is a pro. If Anderlecht says 'no', he will follow his contract, work hard and see what happens."


Source: © Internal source
anderlecht-online forum