"Dimata's goal? To play this season"
WEDNESDAY, 12 FEBRUARY 2020, 13:19 - lajoya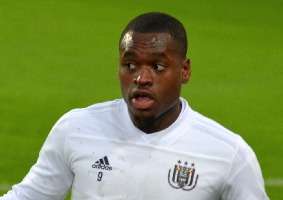 INJURIES It is exactly a year ago that Landry Dimata played his last game. Since then the striker has been struggling with his knee. The lack of information causes guesswork. In the Walloon Sudpresse newspapers, Dimata's manager Jérémy Pastel today gives a state of affairs.


At the request of Dimata and his entourage, Anderlecht do not communicate about the health status of the striker. The only thing we know is that he is struggling with the cartilage of his knee. Over the past few months, messages have surfaced about a return, but at the moment Dimata is still not training with the group.

"Dimata trains individually to make sure that his knee can handle all efforts," says Dimata's manager Pastel. "He divides his time between Anderlecht and Antwerp, where he trains with Lieven Maesschalck. Everything is going well, both physically and mentally. The goal is to be back on the pitch before the end of the season."

Not on a winter training camp

Because he was not ready for immediate use, Anderlecht left Dimata at home during the winter training period in early January. That caused some displeasure at his entourage. In the meantime, everything has been cleared. "I received a logical explanation from Anderlecht", says Pastel. "I noticed a positive attitude on their part."


Source: © Internal source
anderlecht-online forum