Pär Zetterberg fired
SATURDAY, 21 MARCH 2020, 20:56 - lajoya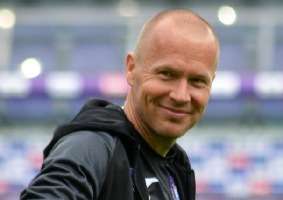 OTHER It was just announced that former player Pär Zetterberg will be pushed aside. Since the arrival of Kompany his role became less and less important, he was no longer in the transfer committee and he has become assistant. Now the story of the Swede ends in Lotto Park.


His role has been unclear since he came to RSCA in November 2018. Although the return of the Swede made the fans very happy, Zetterberg's position was not very clear. Fred Rutten, for example, did not know what to do with the former player.

Under the management of the new board, with Van Eetvelt, Vandenhauto and Verbeke, Michael Verschueren had previously been moved to an alternative - less important - role.


Source: © Internal source
anderlecht-online forum