"The reason for my dismissal? Ask Van Eetvelt"
SATURDAY, 21 MARCH 2020, 21:11 - lajoya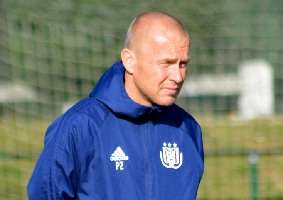 INTERVIEWS Pär Zetterberg already responded to his dismissal at Anderlecht. "I was surprised, but have to accept the decision," said the Swede. "In the beginning I had to look for my place, but this season my role was clear."


Zetterberg cannot or will not comment on the reason for his dismissal. "Van Eetvelt explained his decision and I didn't ask many questions," said the Swede at VTM. "Why you should ask him. In this way we avoid misunderstandings and I say nothing wrong. I have to accept this. The new CEO takes a different approach and makes the decisions that he thinks are best."

Zetterberg tells a little more to Het Nieuwsblad. "Van Eetvelt told me that the club terminates my contract, without much explanation. Does the club want to save money now that the coronavirus blocks everything? Were they not satisfied with my work? I don't know."

"Kompany said it was not his decision"

From his arrival in November 2018, there were many questions about the role of Zetterberg. Many thought Marc Coucke brought him on board to calm down the supporters. "I then came under Hein Vanhaezebrouck, who was fired shortly after. I had to find my place. That was not an easy period." This season Zetterberg had a clear task: "I was concerned with the youngsters and the attacking players. That went as we wanted."

"I loved my job and had a good relationship with the players and the people behind the scenes," concluded Zetterberg, who talked to Vincent Kompany after his dismissal. "He told me it was not his decision. Whatever has been said remains between us."

"Will take time to get back into stadium"

Zetterberg is now in Sweden and will stay there for a while, given the corona crisis. When it has settled down, he will come to empty his Brussels apartment. "I'm going to live with my family in Sweden again," said Zetterberg, who will continue to follow Anderlecht. "But getting back into the stadium will take time."


Source: © Internal source
anderlecht-online forum