Anderlecht: "Financial decision due to corona crisis"
SATURDAY, 21 MARCH 2020, 21:23 - lajoya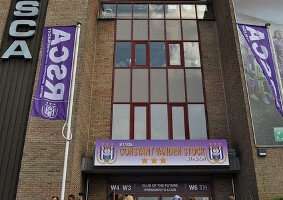 OTHER Anderlecht explains the dismissal of Pär Zetterberg on its website. The club links the forced farewell of the club icon to the corona crisis. "That has a big financial impact on the functioning of the club," it says.


"The management and the RSC Anderlecht employees strive every day to arm the club in the short term against the large loss of income by stopping the competition. The necessary but difficult exercise must, in the long term, be a successful one for RSC Anderlecht. Effort is required from all staff and board members of the club. It involves painful decisions. "

One of those 'painful decisions' is therefore the dismissal of Zetterberg.

The closing sentence of the press release suggests that the Swede is not the last victim: "The club will keep you informed of the further measures the club will take to ensure RSCA's sporting and financial future."


Source: © Internal source
anderlecht-online forum