Anderlecht boasts Iris "withered"
WEDNESDAY, 1 JULY 2020, 10:44 - Macuz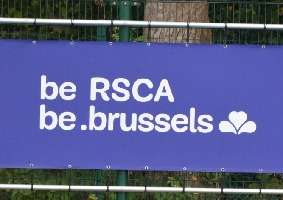 OTHER RSC Anderlecht proudly unveiled the new jerseys the last week. The Purple & White wanted to emphasize the identity of Brussels and put the Brussels flag under their necks, only the flag was renewed five years ago. The iris below the neck, therefore, is an old design.

"The Brussels Region has also shown us that; from the club we made a mistake", acknowledges RSCA spokeman David Steegen.

However, the shirt will no longer fit, and therefore, the old Brussels city logo will adorn all the shirts.
Source: bruzz.be

anderlecht-online forum