Joma wants a bigger say next time
WEDNESDAY, 1 JULY 2020, 11:03 - lajoya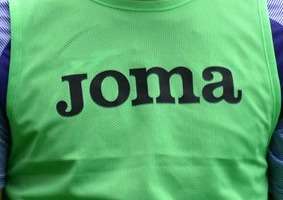 OTHER RSC Anderlecht launched their jerseys for the new season last week. They were not received with enthusiasm everywhere. And then there is the blunder with the Brussels flag. Too much negativity, so that Joma wants to have more say in the designs next season.


Previous shirt sponsor Adidas had the full design right, especially the color was disliked by the supporters. The colors that were chosen had nothing to do with purple and white.

RSC Anderlecht didn't want that for a second time and demanded from Joma that the club should design the jerseys. That was a success last year, the club colors were back and there was the arrival of Vincent Kompany. That effect has now disappeared and the jerseys can also count on less support from the supporters. The white shirt in particular is often described as uninspired and dull. And then there is the blunder with the Brussels flag.

Joma therefore fears that this season sales might be disappointing and wants to prevent that next season. It has informed the club that next time it wants more say in the design.


Source: © Internal source
anderlecht-online forum