Anderlecht keeps scouting in MLS
SUNDAY, 2 AUGUST 2020, 13:37 - lajoya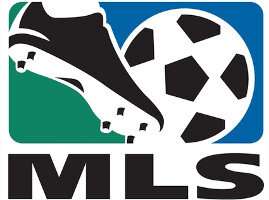 TRANSFERS Anderlecht keeps looking around in the American league for interesting players. Yesterday, a Purple & White scout would have watched the game between Philadelphia Union and Kansas City. In addition to Mark McKenzie, Anderlecht would also watch Brenden Aaronson and Gianluca Busio.


Aaronson is a 19-year-old central attacking midfielder who made his MLS debut last season and immediately became a fixture at Philiadelpia. In 37 games, he scored 4 times and gave 3 assists. In February, he made his debut with the US national team.

Busio is also a central midfielder, but rather an eight. He turned 18 in May. Shortly after his 16th birthday, he made his MLS debut with Kansas. His counter now stands at 36 games, 4 goals and 2 assists.

Yesterday it was already announced that Anderlecht also follow defender Mark McKenzie of Philadelphia Union.

In addition to Anderlecht, scouts from Juventus, Fiorentina, Milan, PSV, Celtic, Feyenoord, Frankfurt, Hoffenheim, Borussia Mönchengladbach and Freiburg were also present yesterday.


Source: © Internal source
anderlecht-online forum