Gerkens and Didillon generate 1.7 million euros
THURSDAY, 13 AUGUST 2020, 10:37 - Macuz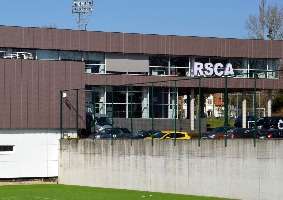 TRANSFERS Anderlecht is 1.7 million euros richer after the sale of Pieter Gerkens and Thomas Didillon. Het Nieuwsblad knows that Antwerp paid 700,000 euros for Gerkens and Cercle Bruges 1.3 million euros for Didillon. A quarter of Didillon's transfer fee goes to Racing Genk.

When Didillon was loaned to Genk the last season, Anderlecht and Genk agreed that the Limburgers would acquire 25% of the goalkeper's transfer rights.

The Didillon and Gerkens transfers, along with the Kemar Roofe, are primarily a considerable savings in terms of salaries. Gerkens sitll had a one year contract worth 700,000 euros by season. Didillon even had a three-year contract at 800,000 a season. Roofe's departure saves Anderlecht two-year contract at 1.7 million euros per season.
Source: Het Nieuwsblad (jug)

anderlecht-online forum