Anderlecht to open 2017 with a victory
SUNDAY, 22 JANUARY 2017, 23:55 - Skyhawk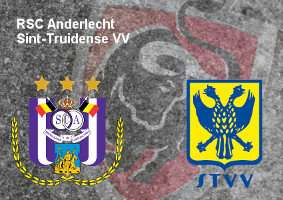 GAMES Anderlecht beat STVV today with 3-1. The Mauves had to do without Acheampong, Kara and Hanni who are active on the Africa Cup. After a difficult match, the Mauves were able to keep the three points at home, though they needed two penalties for it.

The match took a slow start but after the first 15 minutes, Anderlecht started dominating. Bruno had the first good chance of the match but missed the target. When that same Bruno was brought down by Bolingoli one minute later, referee Smet gave a penalty (though the actual foul started just outside the box). Tielemans missed but was able to score the rebound. 

The second half started with the visitors looking for the equaliser. The goal fell on the other side though: Stanciu stole the ball on the midfield, stormed towards the goal, went past a defender and placed the ball in the upper right corner of the goal: 2-0 and what a goal it was!

STVV wasn't impressed and kept attacking. Boeckx was able to keep De Petter from scoring but a few minutes later he was beaten when Gerkens was left alone in the box: 2-1. Chipciu came close of scoring Anderlecht's third of the evening, but the upright stood in his way. Anderlecht dominated but with just one goal difference, the match remained exciting. In the last minute, newcomer Thelin centered for Najar who was pushed in the back: penalty again and this time Tielemans needed just one attempt: 3-1 final score. 


anderlecht-online forum