Rupture for Dhauholou?
WEDNESDAY, 14 NOVEMBER 2018, 15:32 - lajoya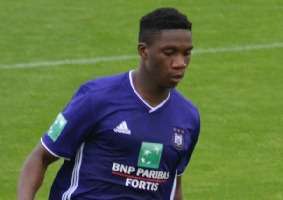 INJURIES - YOUTH At the end of this week, Olivier Cyriack Dhauholou will undergo an ultrasound to determine the severity of his hamstring injury. There is a fear of a crack. In that case he is on the side for several weeks.


Dhauholou has regularly suffered injuries during the past seasons. This season, thanks to an adapted program, he remained injury-free. Until Monday, when he injured himself at the U21.
Source: © Internal source
anderlecht-online forum